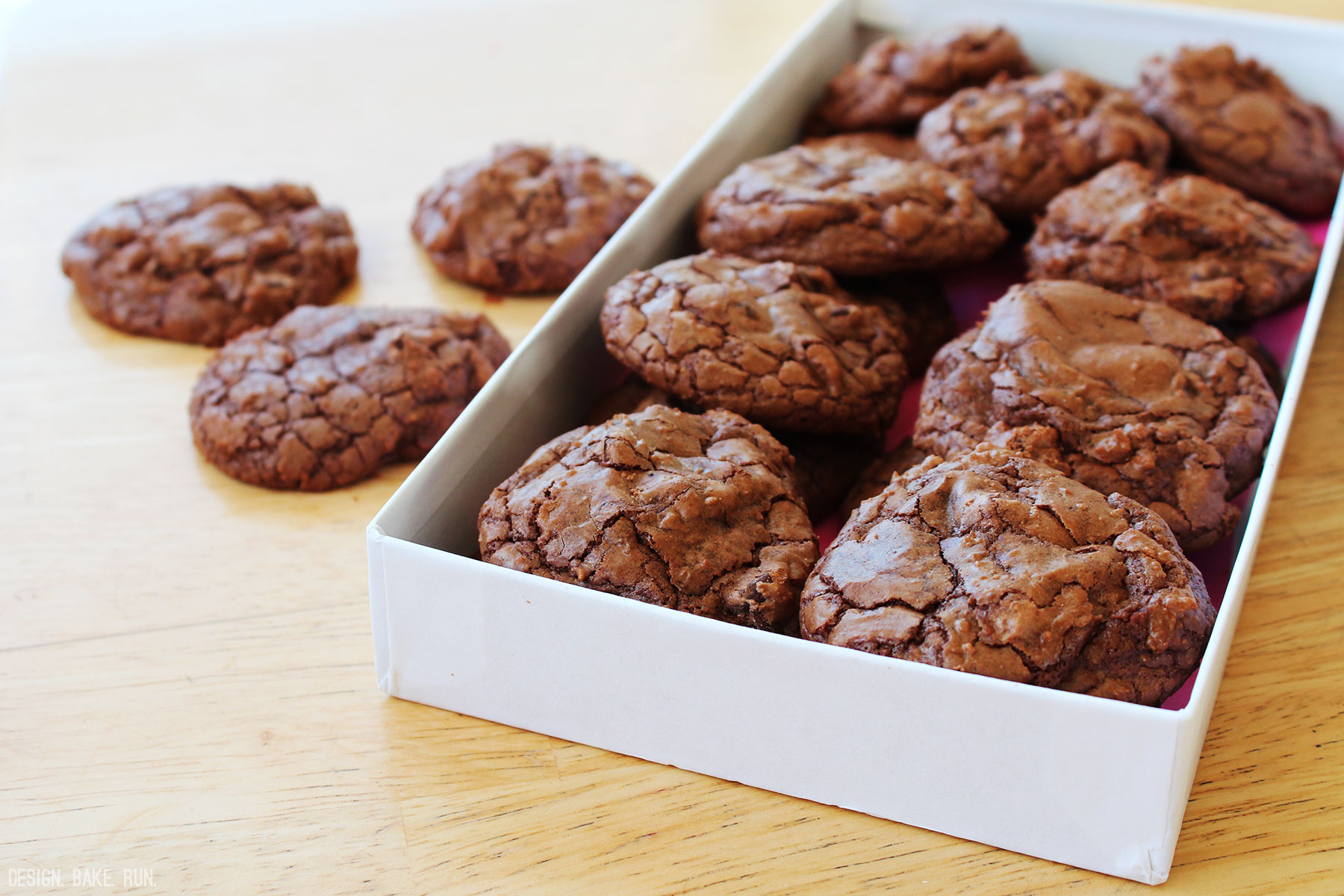 i'm always a fan of a good cookie (recipe). this one here is for sure a keeper. plus, it comes from good old martha, which is a major plus. and on top of that, it's chocolate! what i love most about this recipe though is the fact that i don't need any fancy ingredients. everything you see here are items you pretty should have in stock already (assuming you are the occasional baker). or even if you don't, you can get these items easily with a quick trip to the grocery store.
these chocolate cookies are great. i love how soft and chewy they are. it's almost like eating a brownie, but in a cookie form. they make for great gifts as well. i actually made these for a girls night in event and we all loved it. well, i know i did. ;)
so if you're craving for some chocolates, or (chocolate) cookies.. why not give this a try? you won't be disappointed. :)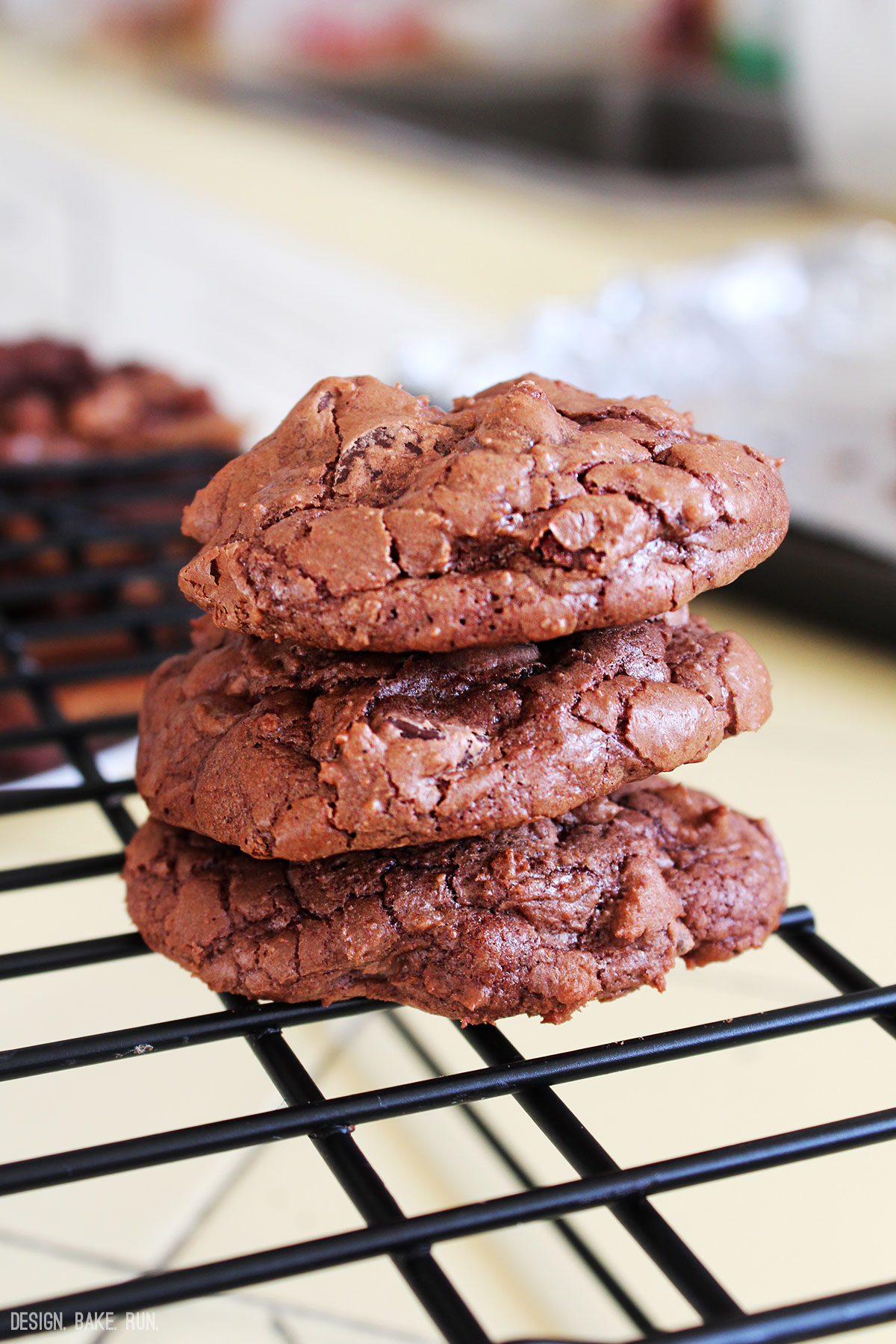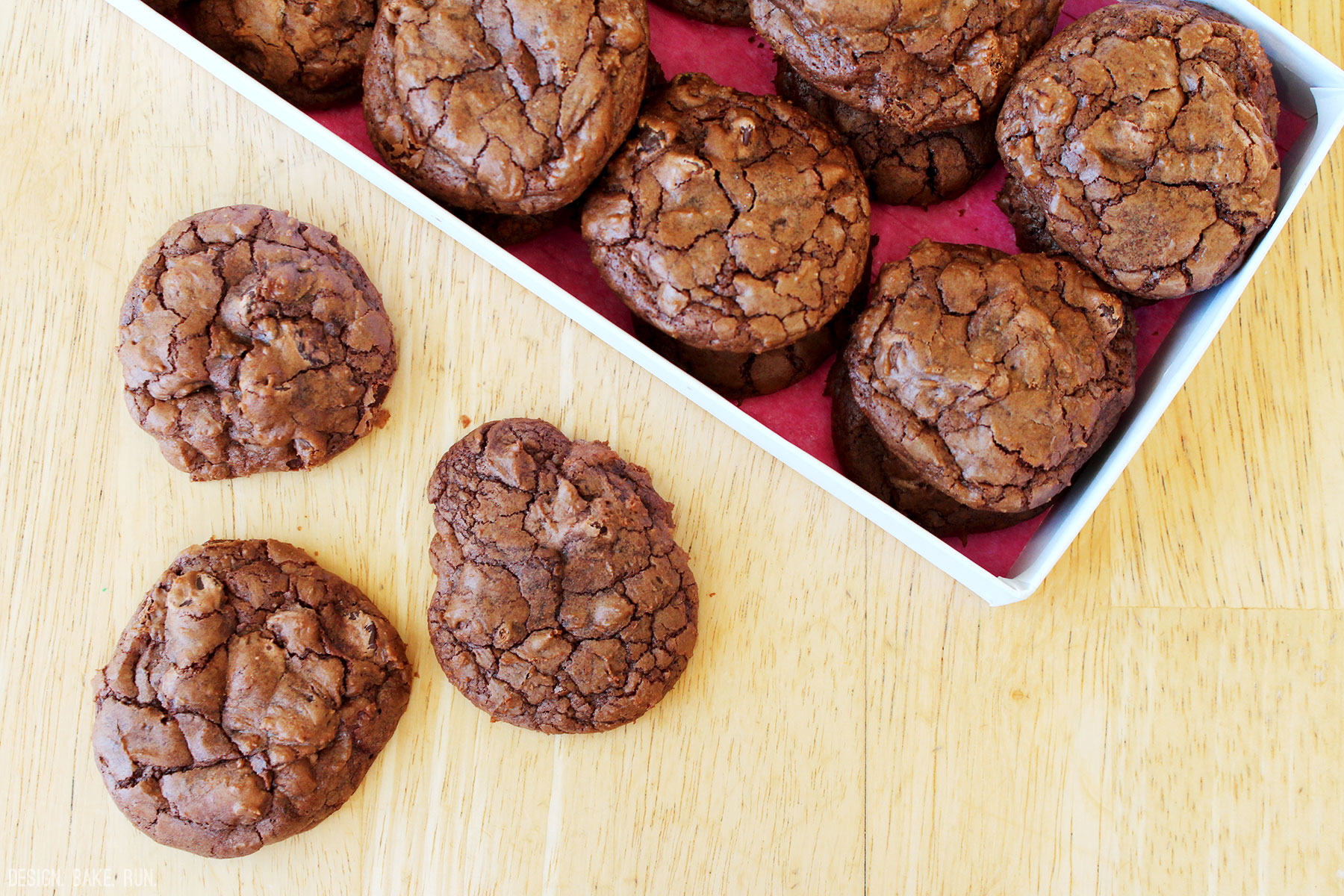 martha stewart's outrageous chocolate cookies
recipe from here
ingredients:
8 ounces semisweet chocolate, roughly chopped
4 tablespoons unsalted butter
2/3 cup all-purpose flour
1/2 teaspoon baking powder
1/2 teaspoon salt
2 large eggs
3/4 cup packed light-brown sugar
1 teaspoon pure vanilla extract
1 package (12 ounces) semisweet chocolate chunks
directions:
preheat the oven to 350 degrees.
heat chopped chocolate and butter in a microwave-safe bowl in 20-second increments, stirring between each, until almost melted; do not overheat.
in another bowl, whisk together flour, baking powder, and salt.
in a mixing bowl, beat eggs, brown sugar, and vanilla on high speed until light and fluffy. reduce speed to low; beat in melted chocolate. mix in flour mixture until just combined. stir in chocolate chunks.
drop heaping tablespoons of dough 2 to 3 inches apart onto baking sheets.
bake, rotating sheets halfway through, until cookies are shiny and crackly yet soft in centers, 12 to 15 minutes. cool on baking sheets 10 minutes; transfer to a wire rack to cool completely. or if you prefer (which is what i do) you can eat them after they've cooled a little bit. typically that's a few minutes out of the oven. they taste best warm, i think.
note: don't worry if the batter seems thin. it should look more like a brownie batter than a cookie dough. oh, and do not bake the cookies to a crisp; they are meant to be soft and chewy.