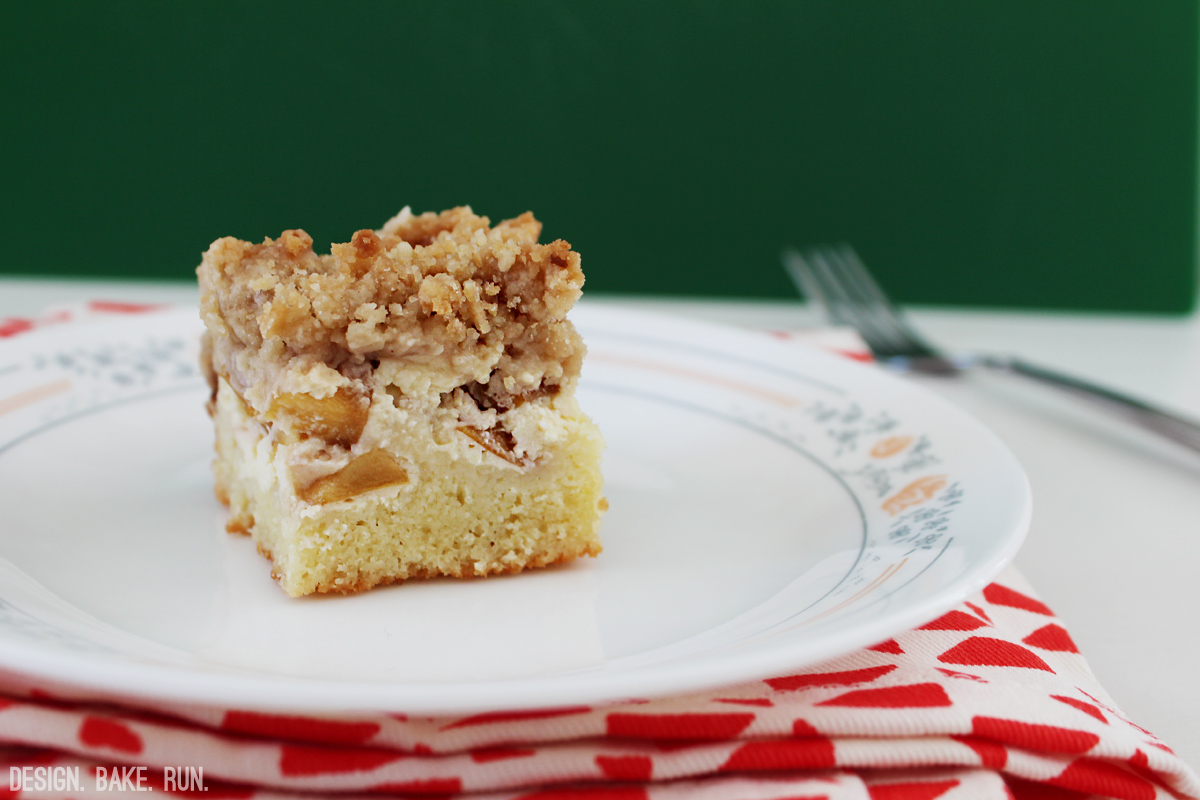 i haven't been baking the last few days or week… actually, i can't remember the last time i baked before making these peach cream cheese crumb bars here. i just know it has been a while in my book. that's because i can't seem to find any time to bake! or want to bake. i'm always exhausted at night (that's when i usually do my baking). anyway, somehow i managed to get myself to make these crumb bars. i wanted to try out a recipe i saw on interest but didn't have any strawberries on hand. plus, i needed to use up the rest of whatever fruit we had in the fridge before it all spoiled.
so, the results? ahhh, yeah, these peach cream cheese crumb bars. the recipe below is really just martha stewart's
blackberry crumb bars
recipe that i've made many times in the past, but i just added a new layer to it, the cream cheese. it turned out pretty good. i do love my cream cheese. i think the cream cheese definitely added another layer of yumminess to this crumb bar recipe.
below's the recipe should you want to try and make it yourself. trust me, if you make it, you won't be disappointed. all that crumb toppings with the peach and cream cheese filling in the middle, then the bottom cake layer all together… mmmm…. so good. enjoy and happy baking and eating! :)
the crumb topping in this recipe is just delicious. i love how it adds a nice sweet crunch to the bars when you bite into it.
an overhead shot of the peach cream cheese crumb bars
peach with cream cheese crumb bars
recipe adapted from martha stewart
ingredients:
6 tablespoons unsalted butter melted, and 1/2 cup (1 stick), room temperature, plus more for pan
1-3/4 cups all-purpose flour (spooned and leveled), plus more for pan
1/2 cup packed light-brown sugar
1/4 cup granulated sugar
1/2 teaspoon salt
1/2 teaspoon baking powder
1 cup confectioners' sugar
1/2 teaspoon pure vanilla extract
3 large eggs
1 bar (8 oz) cream cheese, softened
4 medium size peaches, cut up into tiny pieces (or you can slice them if you like – if you do that, maybe you might not need as many?!)
directions:
preheat oven to 350°f. butter an 8-inch square baking pan. line bottom with parchment paper, leaving an overhang on two sides; butter and flour paper, tapping out excess.
make topping: in a medium bowl, whisk together melted butter, brown sugar, and 1/4 teaspoon salt; add 1 cup flour, and mix with a fork until large moist crumbs form. refrigerate topping until ready to use.
make cream cheese layer/filling: in a separate medium bowl, mix together the 1/4 cup granulated sugar and cream cheese together until blended. then add in one egg and mix until everything is incorporated. set aside.
in another separate medium bowl, whisk together remaining 3/4 cup flour, baking powder, and remaining 1/4 teaspoon salt; set aside. in a large bowl, using an electric mixer, beat room-temperature butter, confectioners' sugar, and vanilla until light and fluffy; add the two eggs, one at a time, beating well after each addition. reduce speed to low; mix in flour mixture. spread batter evenly in pan; then pour in the cream cheese filling and spread evenly. once that's done, sprinkle with peach pieces, then chilled topping.
bake until golden and a toothpick inserted in center comes out with moist crumbs attached, 40 to 45 minutes. cool completely in pan. using paper overhang, lift cake onto a work surface; cut into 16 squares.
note: while you prepare the cake, refrigerate the crumb topping. this will help give it a nubbly texture once baked. to store, keep in an airtight container at room temperature, up to 3 days.