i love lazy weekend mornings, with a yummy breakfast like this! over the weekend, i decided to make some buttermilk waffles since we had leftover buttermilk in the fridge. why not make the most of it, you know?! i feel like waffles with buttermilk really are the best. they come out just right and stays nice and crisp, but not soft enough that it doesn't feel or taste dried out. add in a fried egg or two (or scrambled) and some crispy bacon and you've got quite the breakfast plate. of course, top it off with some fresh fruit and whipped cream for that extra yumminess and throw some fried potatoes on the side too if you like. now, that sounds like one tasty breakfast! of course, we didn't have any fresh berries (or fruit for my preferred taste), whipped cream or potatoes lying around the house, so i did it without those. but i gotta say, it's okay because sometimes waffles, bacon and eggs is really all i ever want.
below's the recipe for the buttermilk waffles should you want to make some this weekend or whenever. actually, we even have breakfast for dinner sometimes and i have to say, it's one of my favorite dinners. so, go ahead and make some. enjoy!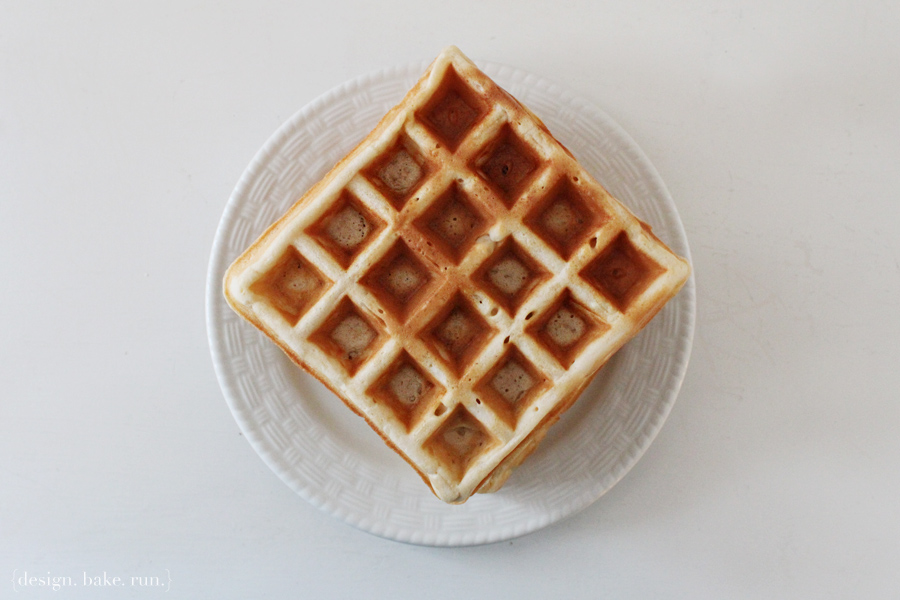 i love the added brown sugar in this recipe. you can eat it as is if you like without any added syrup or powdered sugar. yum yum!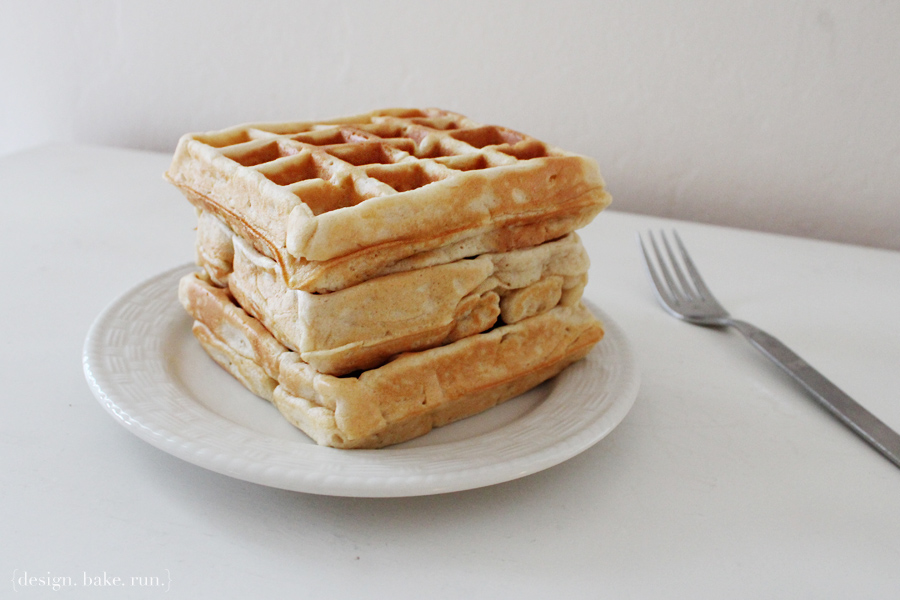 these buttermilk waffles really are wonderful, especially on a lazy sunday morning.
buttermilk waffles
ingredients:
2 cups all purpose flour
1/4 cup brown sugar, packed
1 tsp baking powder
1/2 tsp baking soda
1/4 tsp salt
1/4 (1/2 stick) butter, melted
2 cups buttermilk
2 large eggs
1 tsp vanilla extract
directions:
preheat waffle iron.
in a mixing bowl, sift the flour, baking powder, baking soda and salt together. add in the brown sugar. stir to mix.
add in eggs, buttermilk and butter. mix well.
pour batter into the preheated waffle iron. cook until steaming stops (or when the green light on your waffle iron comes on) and waffles are crisp and golden.
makes 8-9 square waffles or 3-1/2 cups batter. enjoy and happy eating! :)