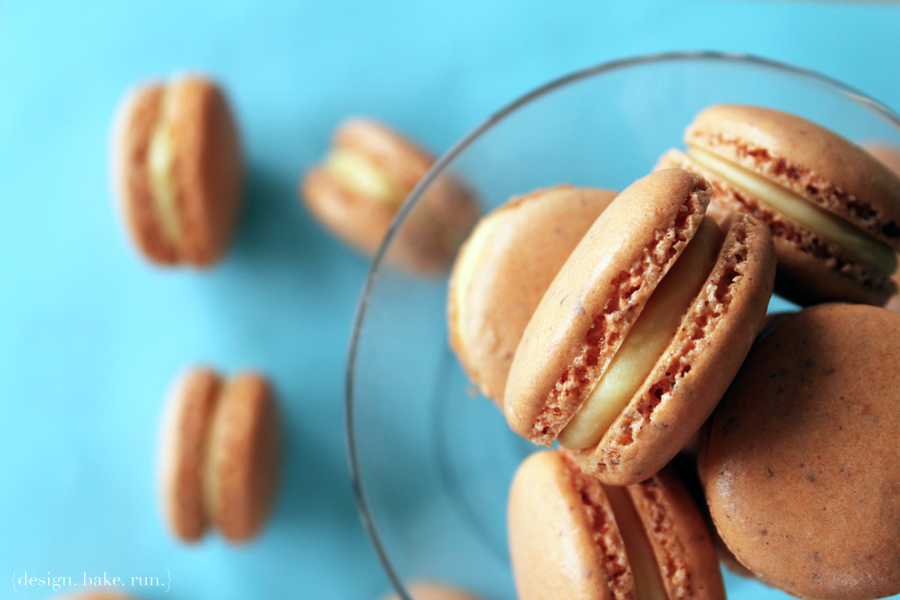 this is the outcome of a good afternoon when you get 3 hours nap from the little ones. yes, this past sunday both my little babies slept a good 2-3 hours; and with that time i was able to make these delectable mango flavored macarons (along with the coffee nutella
seen here
). i think they turned out quite nice. you see i had a bunch of very ripe mangoes in my fridge that has gone a little stringy on me. instead of eating it, i decided to puree it to get most of the juices out and use it to make a mango flavored buttercream (
see recipe below
). i think the buttercream frosting turned out great. the color was very beautiful and the flavor of the mango really came out. you can definitely tell it was mango. i should have taken a photo of it, but i forgot, so i guess we're stuck with just the macaron pictures here. enjoy! :)
these macaron shells turned out perfectly!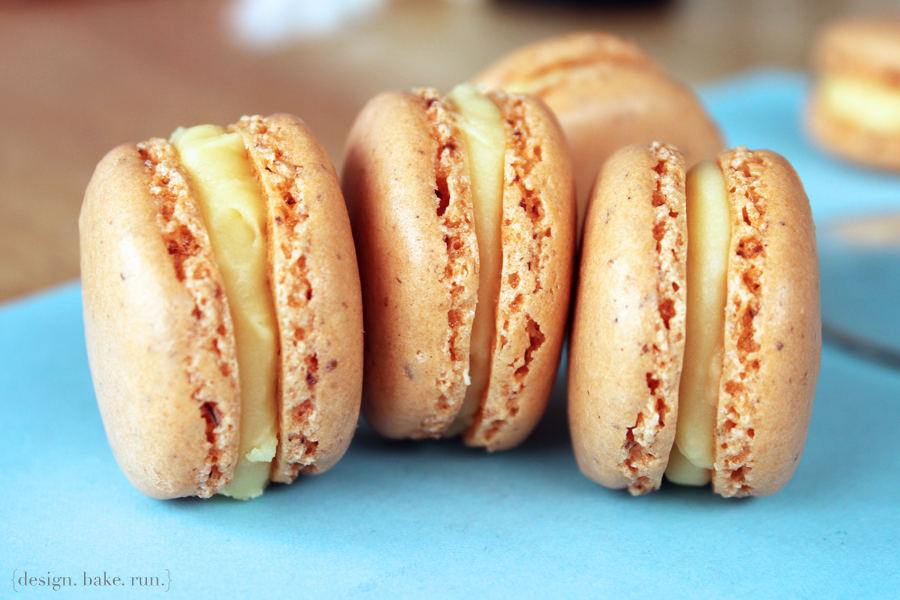 the flavored mango buttercream filling is definitely a refreshing change from the typical vanilla buttercream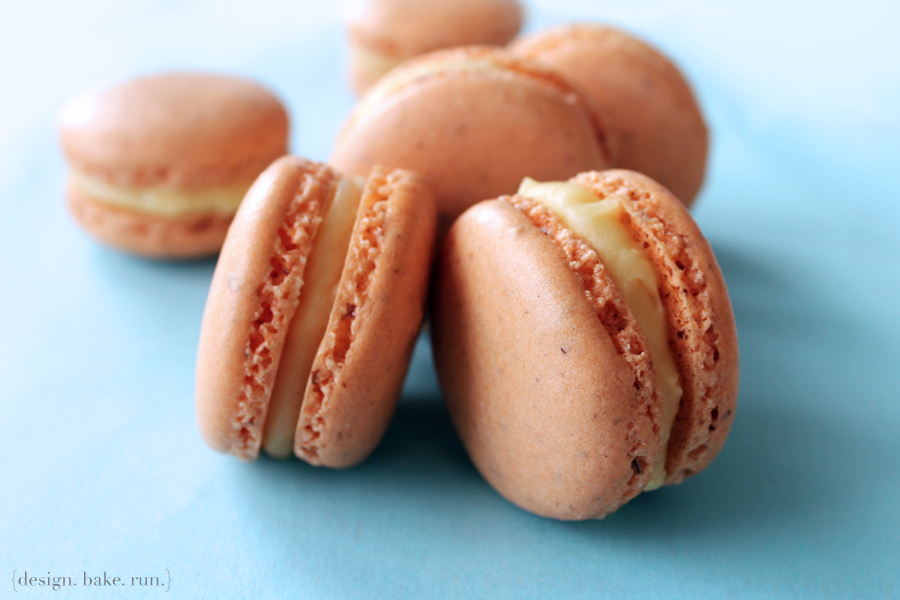 these look so good!
mango french macarons -- i must try them again, with added mango bits in the filling next time
mango buttercream
ingredients
2 tbsp butter, softened or melted
1 cup confectioner's sugar
1-2 tbsp mango pulp/puree
directions
using a fork or hand mixer, cream softened or melted butter with the confectioner's sugar in a bowl. once mixed (it may start to look like crumbs here), add the mango pulp/puree in. keep mixing until ready. add in more sugar if it's too runny or more pulp/puree if the buttercream is too thick. it shouldn't take too long, just a few minutes and there you have it. enjoy!